Making Evidence-Based Therapy Fun
Sensory Integration
Feeding Therapy
Handwriting Without Tears
Integrated Listening System (iLs)
Sensory Diet….
Learn More
All of our therapists are board certified and work diligently to make lasting changes in not only our client's loves, but their family's as well.
A Message From Our Founder
Everyone asks, "How did you come up with the idea for the OT Bus?"
Simple. I treated in a private clinic setting for over 15 years and saw a disconnection in what was happening in the confines of the therapy gym and was happening in the child's natural environment: school and home. I sought to bridge the gap between the two without sacrificing quality of care.  And, The OT Bus™ was born!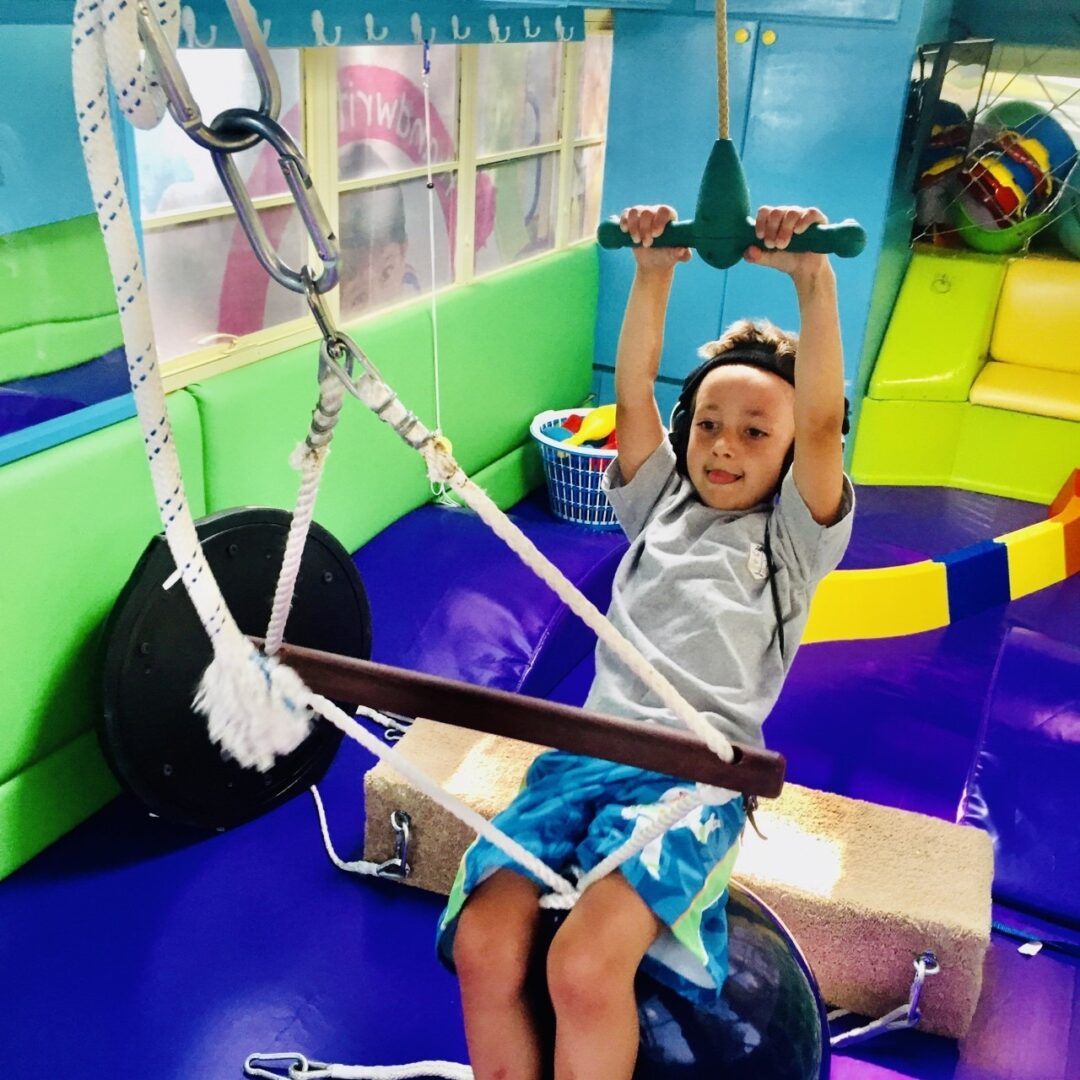 Melanie, To say 'thank you' seems so little. I cannot begin to express how much I appreciate your dedication and support over the last 5 years. I have always respected your opinion and professionalism. I consider you a key person in Catherine's life and responsible for her extraordinary gains. You do so much for me and for Catherine. You are a source of reason, stability, knowledge, and support. You will always be a part of our lives. We are and will be forever grateful to Miss Melanie.
Dave and Christy McAdams Alpharetta
To My Valentine
You saw me when I was young
And could hardly use my tongue
You saw me when I was one
And I could not run
You saw me when I was two
And was progressing because of you
You are still seeing me at three
Because the kind of person you are,
I am sure I can continue to go far.
I am trying to say words now, so I can tell
You that I love you with all of my heart, Mel-Mel.
Co-Authour, Cameron's Father
Mac Summers Johns Creek
Melanie, We can never thank you enough for all you have done for Walker. You were truly an answer to prayer! We are so grateful for your patience and care and I know Walker will always remember and love 'Miss Melanie'.
Jason and Megan Tate Cumming
Melanie Is the Best! She is hardworking and driven. My son Dylan had severe oral defensiveness and texture issues. When we came to Melanie he could only eat baby food. Now thanks to her patience and determination- Dylan is thriving on a wide variety of fruits vegetables and even a few meats- a huge challenge for us. Dylan is also mostly non verbal. Melanie has helped him learn to write working on handwriting. Starting slow on pencil grip, learning letters, and lots of practice! Giving me hope to open a whole new world and a new way for him to communicate! Although now he is saying a few words and even a few phrases! Melanie has been so much more than a therapist-she is with me for the little and big milestones and Dylan's biggest cheerleader! Her experience, devotion and natural gift with children sets her apart from the rest. I'm so glad my son has Melanie as his Occupational Therapist!
Miranda Erwin
Marietta, GA
In February of this year, my wonderful Mother-in-law found Ms. Melanie for our son Chase. You see, Chase was evaluated in early January for Autism and is currently waiting for his last evaluation with the psychiatrist in Oct. (10 months away) Not wanting to delay him any further, we decided to start OT ( Occupational Therapy) with Ms. Melanie now.
Our son attends a wonderful local church Pre-K program and has for a few years. Not being able to write his name wasn't that big of a deal. But our son couldn't color or draw. He couldn't copy letters, numbers, or shapes very well either. His go to answer for questions or conversations was "yeah." He never fully listened or understood the conversations around him.
He spent much of his time locked away in pretend land in his head. Our biggest concern was his "shutdown" mode. He wouldn't do anything but stare off or worse, cry so hard he felt he needed to scratch out his eyes in order to stop. All of this was due to Chase not being able to communicate his problems or understand what was going on around him. This was very scary for his teachers and for the other kids. I also found it frustrating because I couldn't always bet there to talk him out of his distress or just hold him.
With just a few months of therapy from Ms. Melanie, he can do most things his peers can do. He can hold a pencil, write letters, numbers, draw shapes and even write his name with lower case letters!. Our family portraits have gone from blobs with eyes to heads and bodies with arms, legs, noses and even hair.
Chase has come out of his pretend land and into the real world. No more shutdowns. He will answer your questions and can now communicate correctly. He can do it all just like his peers. His preschool teacher is so amazed with his transformation. She (his teacher) went from being worried her would not be ready for Kindergarten next school year to a big smile saying that he IS ready. Chase even scored a 90 on his readiness test!
Chase also has so many more friends. Before he did not know how to approach other children, often grunting, getting too close, or repeating a rehearsed script. Now he is the most popular kid in the class! Truly amazing how he has transformed in such a short period of time.
I have tears in my eyes and joy in my heart knowing we will continue therapy with Ms. Melanie our Chase will continue to grow.
Thank you Ms. Melanie!
Jennifer Panos
Alpharetta, GA
Get Your Bus Ticket Today
Contact Us Today to Schedule an Evaluation for your "Rising Star!"